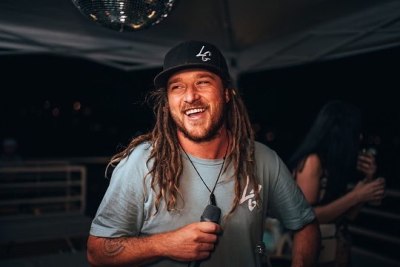 LoGee Music - Multi talented International Live looping Artist.
Three Wise Birds Sunday sessions with Joey Cole 4 - Dec 12-6pm
Smash Palace Gizzy 9 - Dec 8pm - late
Brookfields vineyards 18 - Dec Tickets TBA
Cape estate Boxing day festival 26 - Dec
Outfield festival 2023 11 - Feb
LoGee Music was born and raised in a small beach town called Te Awanga located in Hawkes Bay New Zealand.
It's not until he moved to North America that his solo career took off and he learned to use his craft of live looping.
Now he's back in his home land smashing out his NZ tour with a line up of amazing events and festivals!!
Since moving to Coeur D Alene Idaho in 2021 he has performed over 150 solo shows at bars, Breweries, private events and festivals for crowds as large as 1000+ people.
His music is a mixture of funky reggae with rhythm and blues style with the accessional EDM/DNB if the crowd wants to dance. Come and follow his journey and help him share his amazing talent with the world !