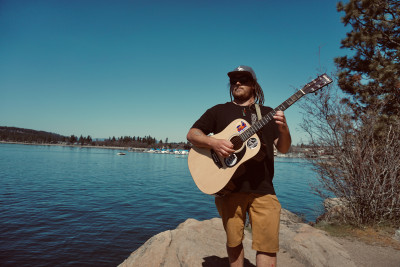 LoGee Music - Multi talented Live looping Artist.
UPCOMING SHOWS FOR August 2022:
4 - Paragon brewing 6-8pm
5 - No ego nights (Yacht party) 7-10pm
6 - Spokane indians baseball stadium 5:30-6:30
11 - Inland kava bar 7-9pm
12 - Spokane Valley farmers market 4-7pm
18 - Spokane Indians baseball stadium 5:30-6:30pm
19 - Cork and Tap 7:30-9:30
20 - Huckleberry festival (Wallace) 3-6pm
25 - Bottle bay bar and grill (Sandpoint) 5-7pm
27 - inland kava bar 7-9pm
LoGee Music was born and raised in a small beach town called Te Awanga located in Hawkes Bay New Zealand.
It's not until he moved to North America that his solo career took off and he learned to use his craft of live looping.
Since moving to Coeur D Alene Idaho in 2021 he has performed over 150 solo shows at bars, Breweries, private events and festivals for crowds as large as 1000+ people.
His music is a mixture of funky reggae with rhythm and blues style. Come and follow his journey and help him share his amazing talent with the world !